Lorraine Granit, Ph.D.
Licensed Psychologist
Walnut Creek, CA


Professional Background and Interests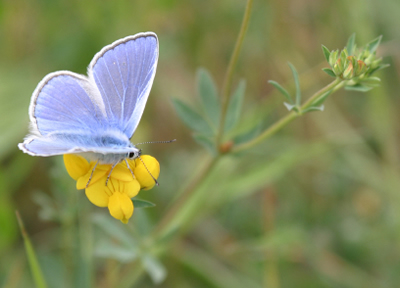 Personal

Nature enchants me, and I have joyful childhood memories of hours spent watching butterflies feast on garden blooms. My other childhood passion was storytelling, making up tales to entertain my companions. I now have an enduring love for the arts of all kinds. I have studied and enjoyed ballet and ballroom dancing as well as other dance forms. I sometimes write plays and poetry and have sketched a bit.

I am also a student of world religions and have a profound respect for all faiths and an interest in continuing to learn from those whom I come into contact with in all areas of my life about the place of spirituality in human existence.

Community service is important to me as it is for many Americans. It has been noted statistically that we are the most generous people in the world. We like to give back in gratitude for all that is available to us here.

Professional
Academic Degrees
B.A., M.A. and Ph.D. studies completed at University of California, Berkeley
Ph.D. completed at Saybrook Institute (formerly Humanistic Psychology Institute)
Academic Achievements
Various prizes, fellowships and honors at Berkeley, including the Edward Frank Kraft Prize for scholastic achievement, the Dean's list for 4 years, and graduating with Honors in Psychology
Work Experience Highlights

1987 - Present:
Private practice specializing in adults, teens and families
Case Consultation for licensed mental health professionals - group and individual
Lectures and training for licensed mental health professionals:


Grand Rounds at Walnut Creek Psychiatric Hospital
Guest lectures at John F. Kennedy University - Graduate Counseling Program
Workshops and study groups given privately, for JFK University and for local professional associations

Publications in various journals (see articles)
1976-1987:
Managing partner and staff therapist at Walnut Creek Consultation Clinic, an outpatient psychiatric clinic with inter-disciplinary staff
1975-1984:
Chairperson of the Board of Pacific Institute for Research and Evaluation, a non-profit organization created to address substance abuse prevention and related social issues
1973-1974:
Director and staff therapist at Counseling Clinics, Inc., an outpatient psychiatric clinic located in Oakland specializing in community psychiatry for a culturally diverse population
1972-1973:
Executive Director, Committee on Alternatives to Drugs, a local non-profit corporation oriented toward drug abuse prevention. Responsibilities: fund-raising, community liaison, coordinating daily activities, developing para-professional counselor training
1972-1973:
Consultant to the John F. Kennedy University Institute for Drug Abuse Prevention
Private Practice
1970-1972:
Volunteer counselor at Haight-Ashbury Medical Clinic, Psychiatric Annex
Psychometric evaluation of stroke patients, a U.C. Medical Center research project
Professional Affiliations
American Psychological Association
California Psychological Association
Contra Costa Psychological Association
Global Association for Interpersonal Neurobiology Studies
License:
California psychology license, #PSY7713

---